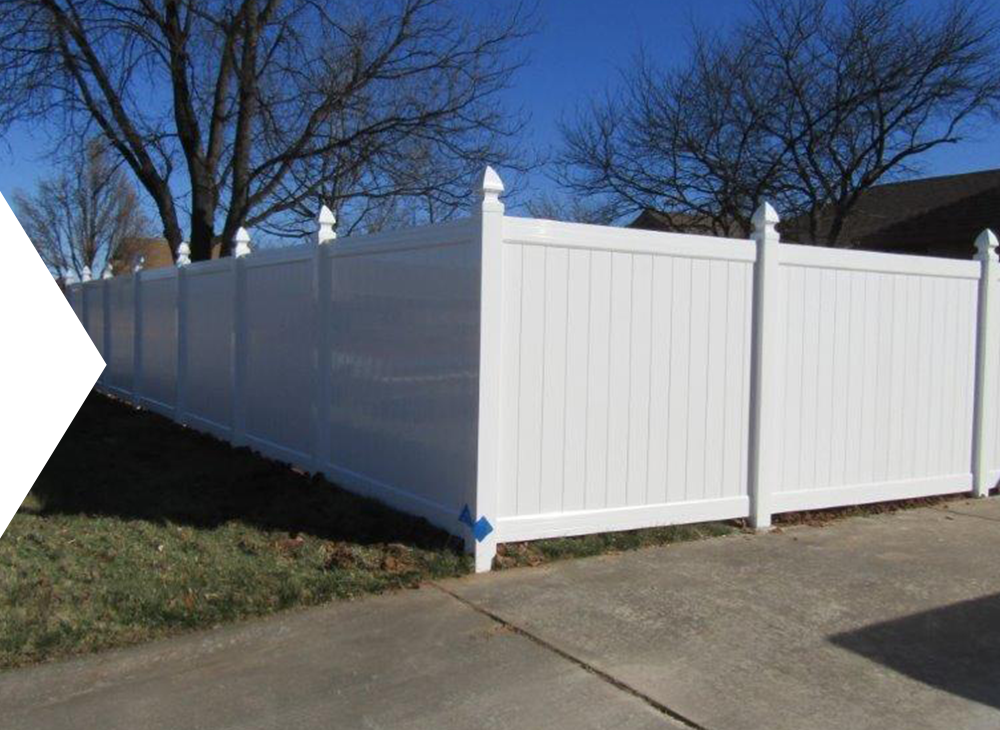 Vinyl Fences
Vinyl fences offer a durable, clean, and modern look for residential properties. Available in a variety of colors, as well as traditional white, vinyl is a versatile fencing option with customizable choices to meet your specific needs and preferences.
The Benefits of Vinyl Fences
Strong - Five-times stronger than wood, vinyl is a sturdy material that makes for a long-lasting fence.
Flexible - As a flexible material, vinyl can withstand strong winds and heavy precipitation.
Easy installation - Vinyl is a light-weight material that makes installation easy. This often lowers installation costs and shortens completion times.
With more than 26 years of industry experience, the team at Brueggemann Fencing offers unbeatable knowledge and skill. We think of ourselves as a resource to our community, and we're always happy to discuss your specific fencing needs. Our customer service is friendly and we promise straightforward answers to all of your inquiries. Please don't hesitate to reach out and we'll let you know how we can help.
To learn more about the vinyl fence options we offer, contact us today!